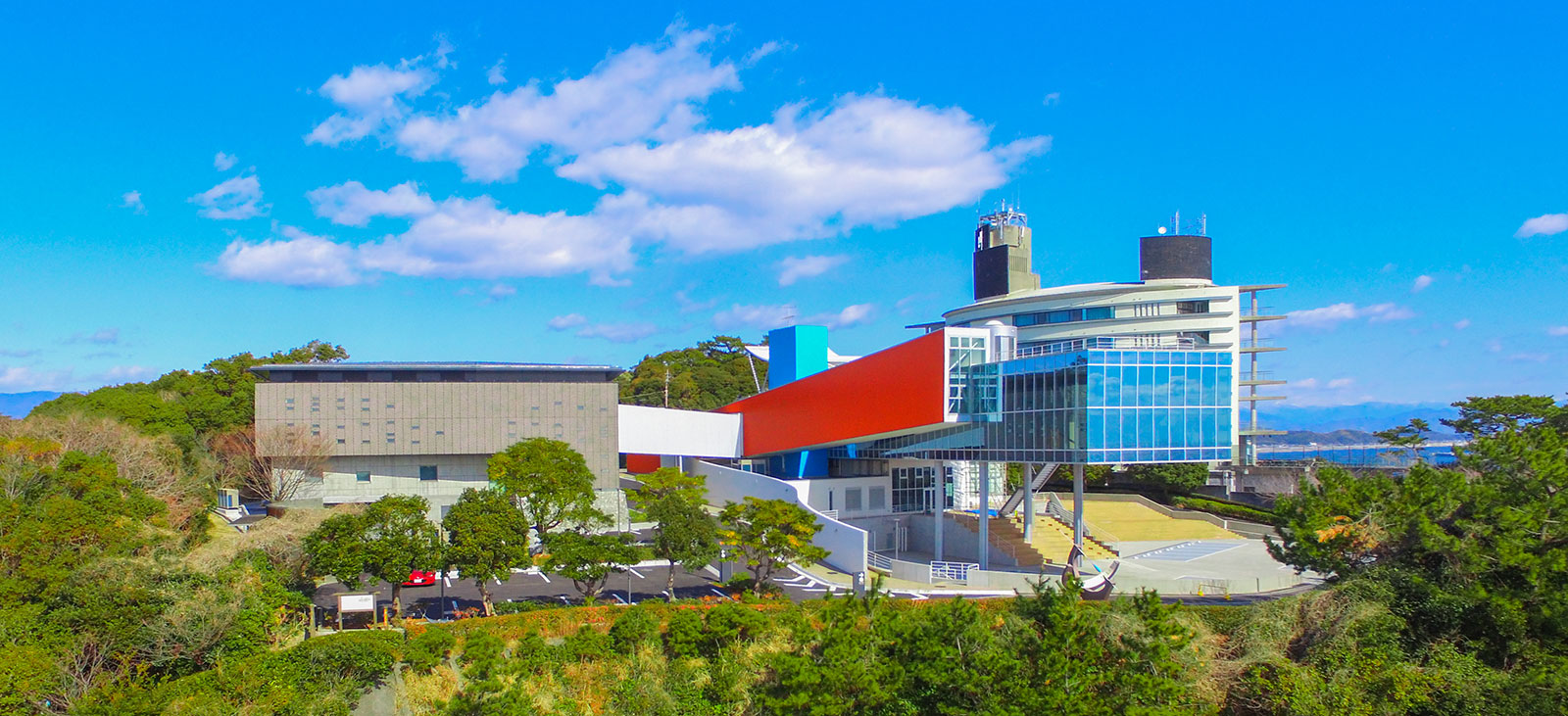 Information for Visitors from Overseas:
Kochi Prefecture Sakamoto Ryoma Memorial Museum
Born in Tosa, Ryoma Sakamoto (1835 - 1867) was active at the end of the Edo period, when Japan was striving to become a modern nation. Although he fell before achieving his goals, there is no doubt that his efforts to realize the Satsuma-Choshu Alliance and the Taisei-hokan (formal restoration of political authority to the Emperor) brought about the birth of a new Japan.
This museum is involved in the research of Ryoma Sakamoto and the Meiji Restoration, as well as the gathering, preservation, and display of related documents and materials. Through special exhibits and educational projects, we hope to help people learn more about and become familiar with Ryoma Sakamoto.

Who Was Ryoma Sakamoto?
Simply put, Ryoma Sakamoto was someone who created an opportunity to defeat the Edo shogunate. At the time, the shogunate was not strong enough to deny the demands of other nations or to bring all of Japan under its control. Before long, certain people began to think that the shogunate could no longer protect Japan and that the country should be united under the Emperor. Ryoma was one of those people.
In order to defeat the shogunate, Ryoma forged an alliance between the powerful Satsuma and Choshu domains (the Satsuma-Choshu Alliance). He also proposed to the Tosa domain a way of defeating the shogunate without civil war: the Taisei-hokan. Tosa advised Shogun Yoshinobu Tokugawa of this plan, and with his acceptance the shogunate was no more. Thereafter, Ryoma put much thought into the right path for the new government and wrote a mission statement consisting of eight strategies with which to guide it.
Approximately one month after the return of political power to the Emperor, Ryoma was attacked and slain in Kyoto by an unknown assailant. His life ended without him ever seeing Japan's rebirth.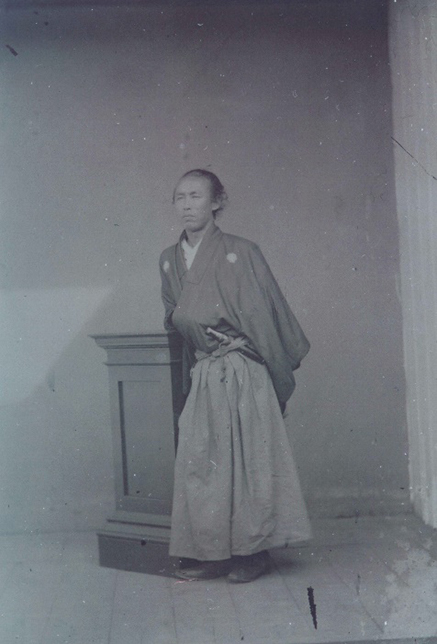 Museum Overview
Annex:
Permanent Exhibit Hall
This exhibit hall is fully outfitted with museum functionality for the exhibition of valuable documents and important cultural assets. Through his letters and other belongings, the exhibit gives us a better understanding of Ryoma's life and personality.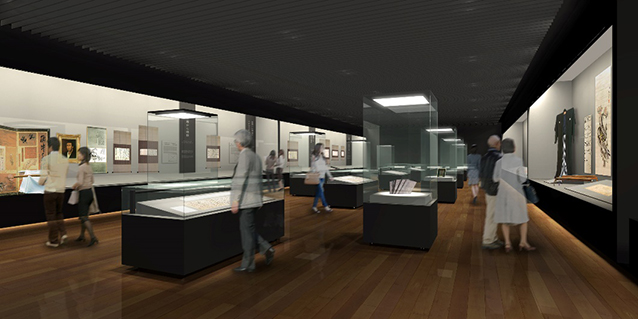 John Manjiro Exhibit Hall
This exhibit introduces John Manjiro (real name Manjiro Nakahama), a contemporary of Ryoma Sakamoto. After being adrift at sea, he ended up in the United States where he was immersed in the culture of a foreign country and learned much as a result. After repatriation, he endeavored to aid the modernization and internationalization of Japan. (Image is a mock-up)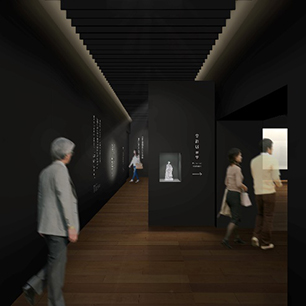 Special Exhibit Hall
Through various themed exhibits, this hall introduces the wide array of characters surrounding Ryoma Sakamoto as well as the Edo period in which he lived. (Image is a mock-up)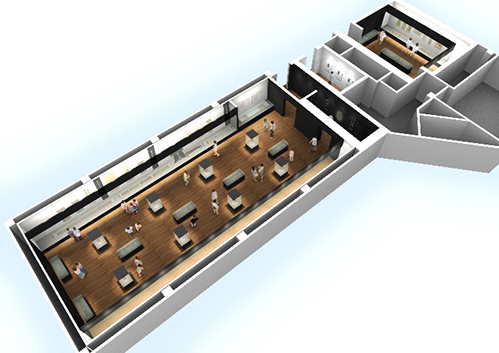 Main Building:
In the main building, Ryoma and the late Edo period are made accessible through images, videos, and hands-on exhibits (designed to be touched and moved by visitors).
The main building also provides a magnificent view of the Pacific Ocean.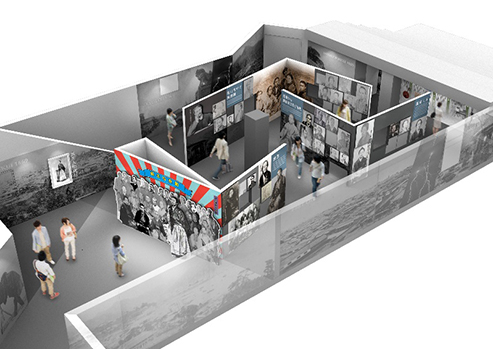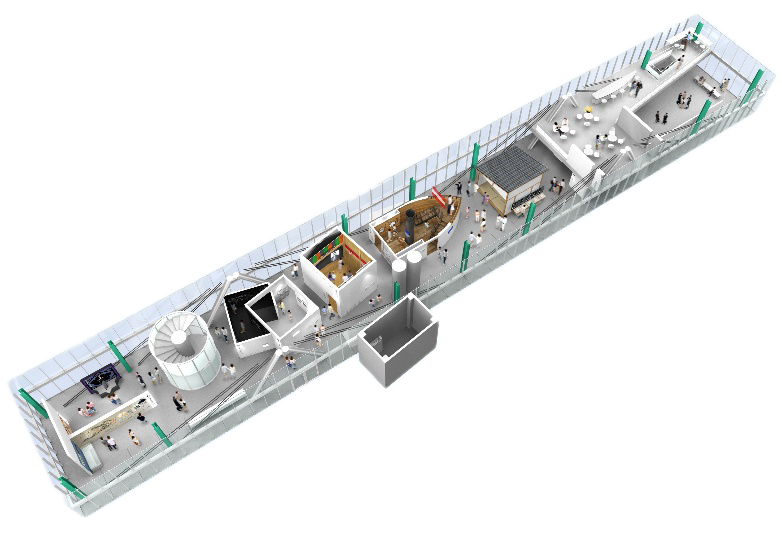 Edo Photo Gallery
This exhibit displays many photographs of characters from the end of the Edo period.
Edo Plaza
Here exhibits provide information about Ryoma's many achievements, including the Satsuma-Choshu Alliance and the Taisei-hokan, through entertaining animated videos.
Museum Shop
The museum shop sells original items such as books and T-shirts.
Main Display Items:
*Depending on the timing of exhibits, some items may not be on display or may be displayed in more than one exhibit.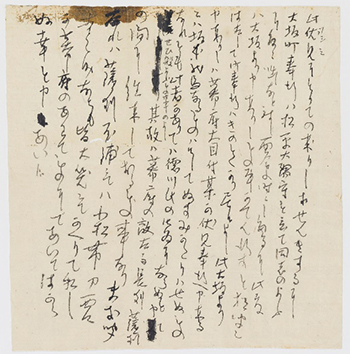 Ryoma Sakamoto's Correspondence
December 4, Keio year 2 (1866). Letter to Gonpei Sakamoto's group.
This letter reports on the happenings of the one-year period following the Teradaya incident. It covers the attack at Teradaya; Ryoma's escape to the Satsuma daimyo's palace; his involvement in the naval battle between the shogunate and the Choshu domain; and the Kokura War ceasefire. In addition to these reports, Ryoma writes about his family.

October 13, Keio year 3 (1867). Draft of a letter to Shojiro Goto.
This letter is an appeal written to Shojiro Goto on the day the Taisei-hokan was to be decided. In the letter, Ryoma exhorts Shojiro to be prepared to lay his life on the line as Shojiro is going to Nijojo castle. Perhaps due to his excitement, however, Ryoma accidentally wrote "seisei" (生生) instead of "sensei" (先生) when addressing Shoujiro and put this draft aside. The excitement emitted by this letter is almost palpable. (Loaned document)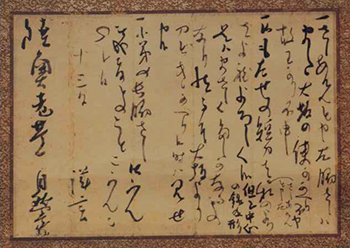 November 13, Keio year 3 (1867). Letter to Munemitsu Mutsu.
This letter was written two days before Ryoma was assassinated. It contains a discourse on katanas written to Mutsu, a member of the Kaientai private navy for whom Ryoma had high hopes. Of the letters written by Ryoma still in existence, this was his last.

Etsukyo no Ki
This is a draft of a letter to Shojiro Goto written by Ryoma in November of Keio year 3 (1867) reporting the details of his visit to the Fukui domain. This tremendously important letter reports Fukui's thoughts about the Taisei-hokan and recommends Hachiro Mitsuoka as head financier of the new government.

Kaientai Code of Conduct
This set of rules was written when Kameyama Company was reorganized as the Kaientai. The code consists of five rules and sets the conditions for membership as having a desire to go to sea and having no oath of fealty to a daimyo. The code also clearly states the need to study sailing skills and English.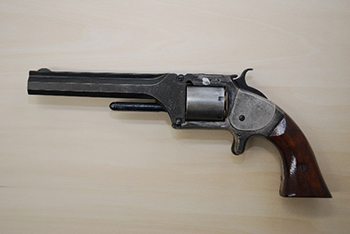 Pistol: Smith & Wesson II
This pistol is the same model as the one Ryoma was given by Shinsaku Takasugi. The six-chambered, .32 caliber revolver is 27 cm long. Ryoma's pistol was lost and never recovered when he was attacked by the governor of Fushimi's men at Teradaya.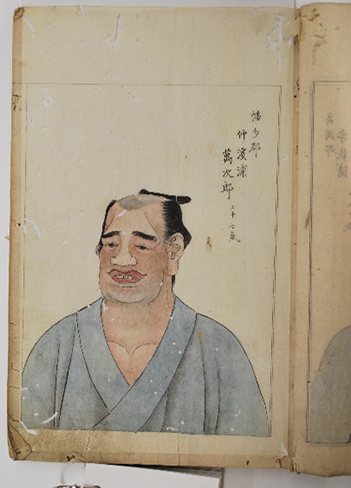 Hyoson Kiryaku
While out fishing, John Manjiro (real name Manjiro Nakahama) was cast adrift at sea, but he made his way to the United States and lived there for 11 years before returning to Japan. Painter Shoryo Kawada asked John Manjiro about his experiences at sea and in America and wrote this record based on John's account.
Information
Museum hours

9:00 am - 5:00 pm (reception closes at 4:30 pm)

Admission fee

700 yen (560 yen)
Between special exhibit periods, 500 yen (400 yen)
* Prices in parentheses are for groups of 20 persons or more
*Admission for high school students and young children is free

Access

Tosaden Kotsu bus bound for Katsurahama, disembark at Ryoma
Memorial Museum, 2 minute walk.

Open year-round